Update the real old-fashioned praline
The difference between the good and the very good
The Cavaletti touch is the difference between good and very good, between satisfaction and perfection. Because Sophie Basselier puts what she is in what she does. Gluttony as a heritage, his family had founded the Jacquin chocolate house in 1846. Her taste for effort and perseverance, emeritus rider passionate about show jumping. His sense of precision, having started a career in finance after a master's degree at Paris-Dauphine University. And then one day this obviousness, resume pastry studies at Ferrandi, work with Dominique Costa at the Peninsula Paris hotel, and launch his own house to bring old-fashioned praline up to date.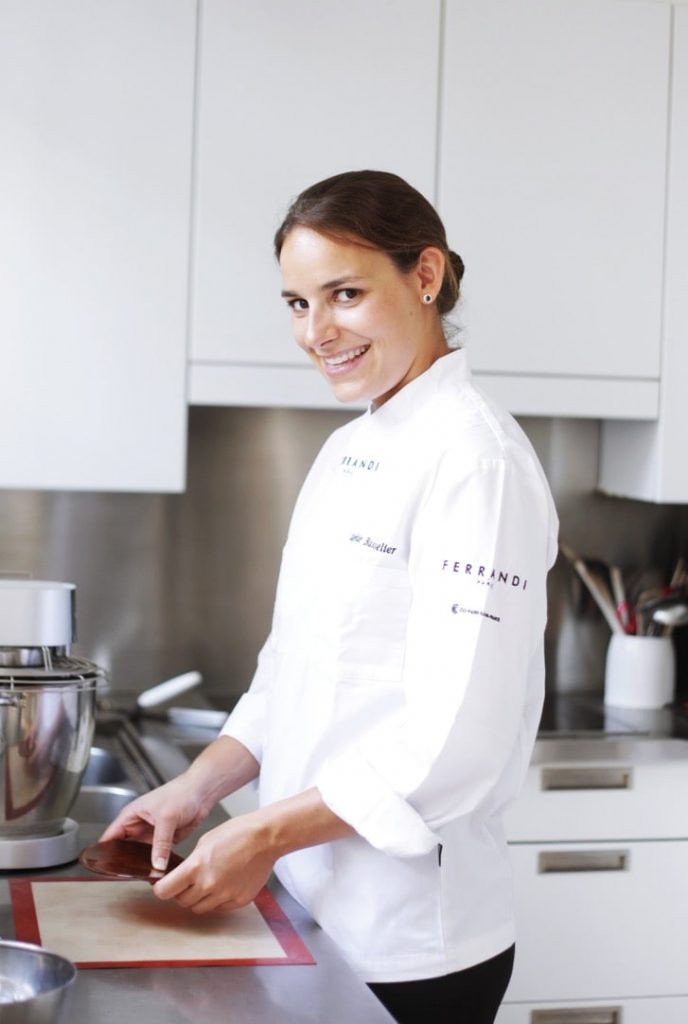 Inspired by the equestrian world
Cavaletti Paris was born, cavaletti from the name of these small obstacle bars which allow the horse to be trained, a nod to the equestrian world that Sophie has never left. Because shape and taste go together, Sophie has designed a perfect, refined and crunchy praline, which enhances the aromas of roasted dried fruits and fine chocolate. A form apparently simple, but in reality of marked technicality. The challenge is great because the praline is fragile and difficult to work in a very fine bar, it breaks easily. And it's because it's difficult that Sophie is having fun! When you are a distinguished rider and passionate pastry chef, you know how to jump over obstacles and find solutions.